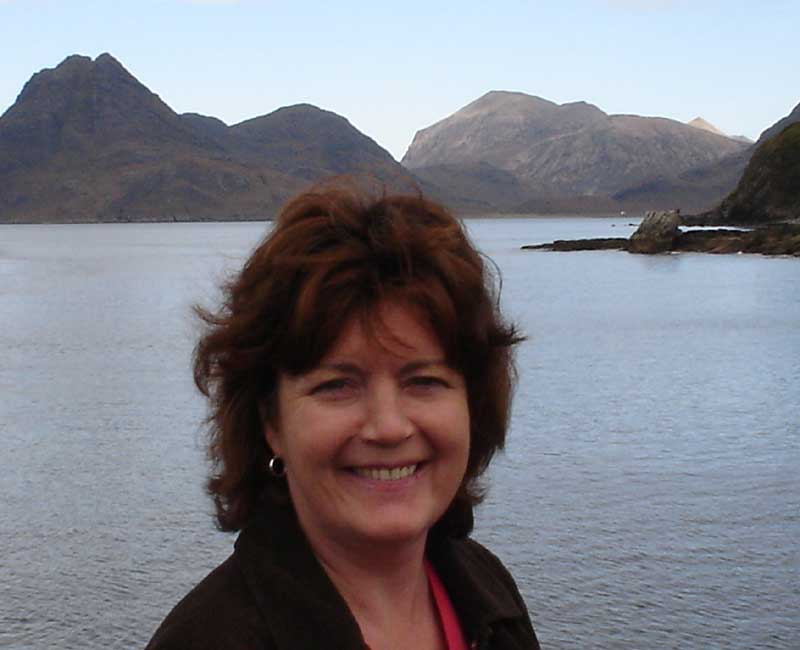 Although she always loved to draw and paint from childhood, award-winning watercolorist Arlaine Morrison started to paint full-time after relocating to Atlanta, Georgia from her native Scotland in 1996. Formerly a teacher, she has returned to painting, primarily in watercolor but also now working in acrylics and pastels.

She regularly attends workshops given by renowned artists and instructors and is also an enthusiastic photographer. Many of her award-winning watercolors are painted on yupo, a synthetic surface to which her loose, impressionistic style is well suited.

Arlaine is a Signature Member of the Georgia Watercolor Society and a Signature Bronze member of the Watercolor Society of Alabama and a member of the Southern Watercolor Society. She is a Merit Member of the Atlanta Artists Center. Her work can be found at the Joseph House Gallery and the Front Porch Gallery, both in Columbus, Georgia.
" For me painting is a joy. I love the sense of anticipation when I start a new painting, never quite knowing if it will turn out as planned or take a new direction completely. Nothing could be more exciting than applying paint to a clean white surface and with a few strokes of the brush, watching the "mingling magic" happen. To try to portray the beauty that surrounds us in nature is a special delight for me. The natural world is where I get much of my inspiration---landscapes, flowers, animals and birds feature prominently, along with people and still life. I hope those who enjoy my paintings share my sense of awe at the beauty that surrounds us."


Workshops / Instructors
Cheng-Khee Chee, Charles Reid, Robert Burridge, Mel Stabin, Marie Matthews, George James,
Don Andrews, William "Skip" Lawrence, Judi Betts, Lala Mulherin Streett